If you need a few ideas on how to add a little splash to your outdoor space without a lot of hassle or manual labor, then this post is for you. We're not digging up yards or building pools here – these are jobs that can be accomplished with one or two sets of hands.
Begin by choosing your vessel of choice. Almost anything can be turned into a fountain. Of course, bowls and urns of all kinds are obvious choices, but so are statuary and earthy, organic pieces.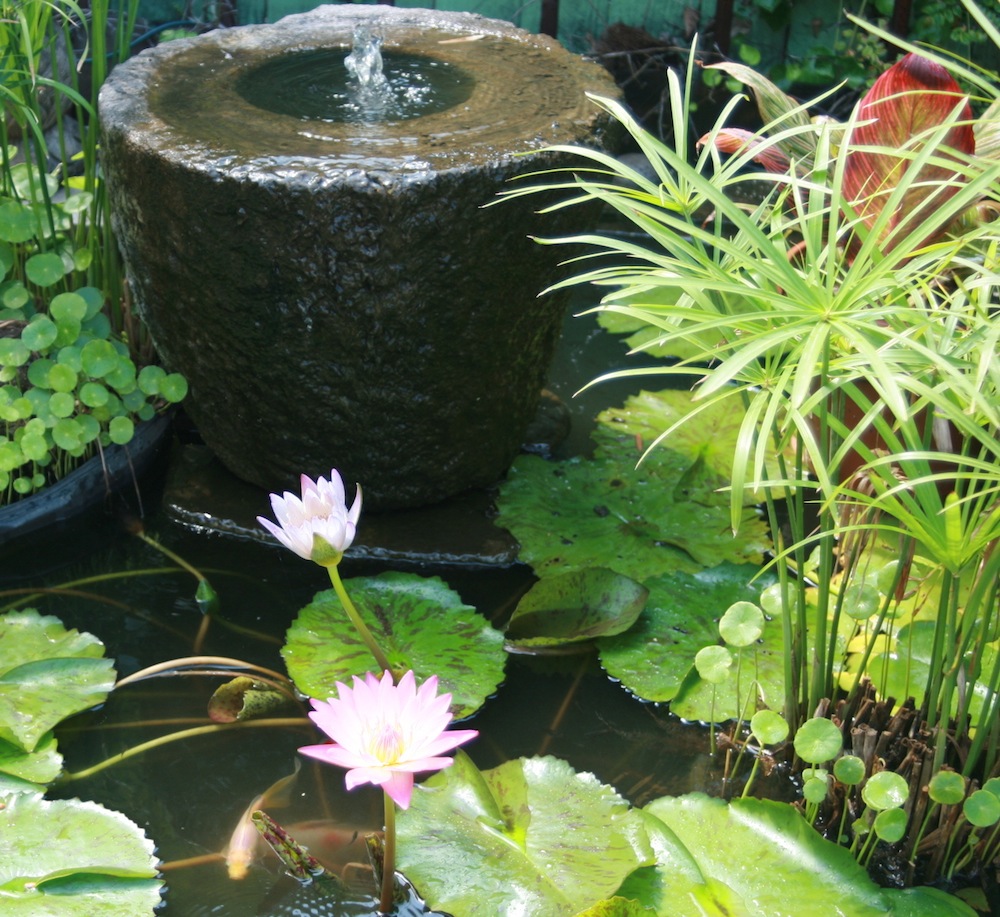 After you've chosen your piece, then decide if the water will be contained within the fountain, or flow over. As you might have guessed, a water feature where the water is contained is the easier option. All you need to do is drill a hole for the pump chord, put in the pump, seal the hole and voilà.
If the water will flow out and over, then you'll need a few more supplies. Specifically, it will require a plastic box, bricks or cinder blocks, plastic grating, decorative stone or the like, and access to an electrical outlet. Installation here is little trickier, but still manageable.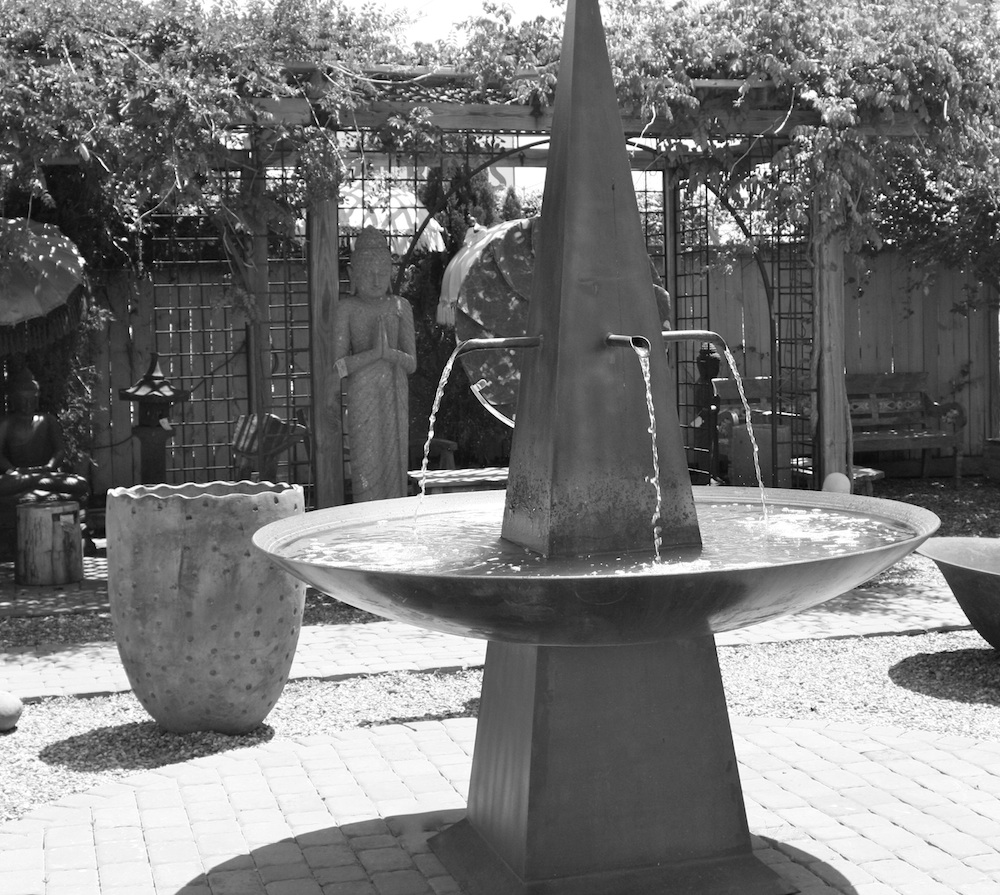 If you choose to go this route then please come visit us – we're happy to walk you through the process or refer you to one of our trusted landscape designers.