We offer you slag glass. Although it is just the byproduct from glass production or recycling, it looks exotic and and brightens any landscape like a vibrant rainbow.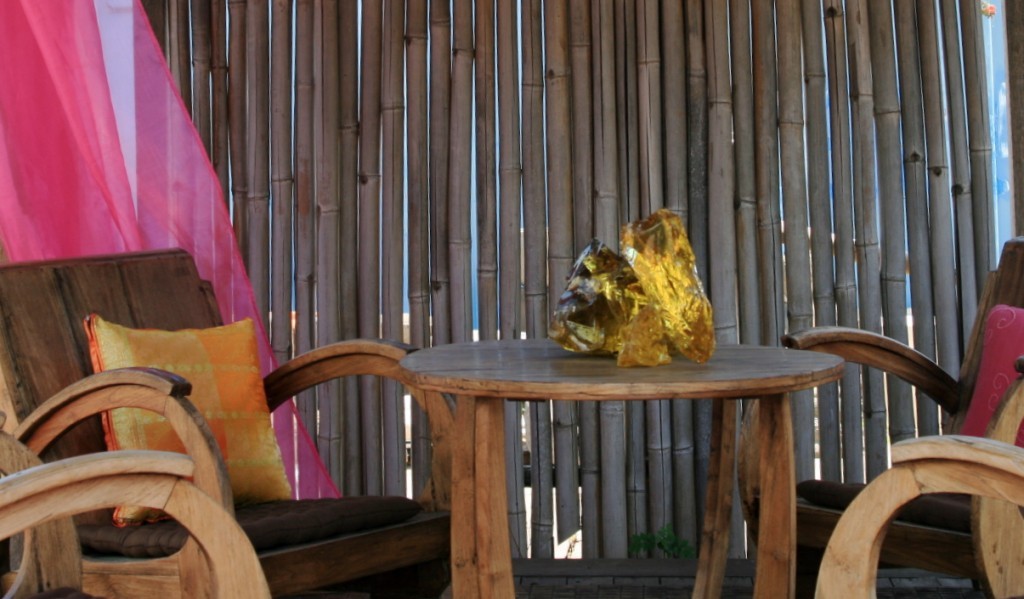 You may have noticed it in applications around town and elsewhere. But in case you haven't, we'll share a few more photos.
You don't need a pot of gold to have a rainbow of your own. We offer all of the colors shown here and more for a mere $2.25 a pound.